Our list of tasty treats is continually growing,
so be sure to check back often!
Sugar Bears
Freeze dried gummy bears in an assortment of flavors; crispy and intense with an unbelievable bite.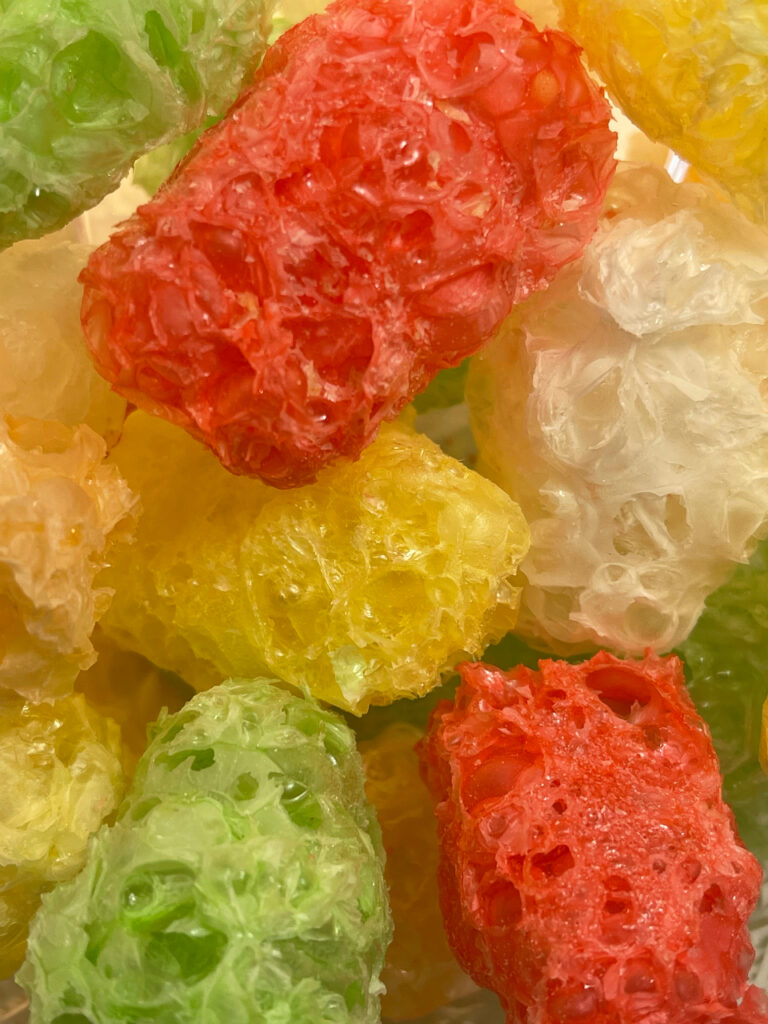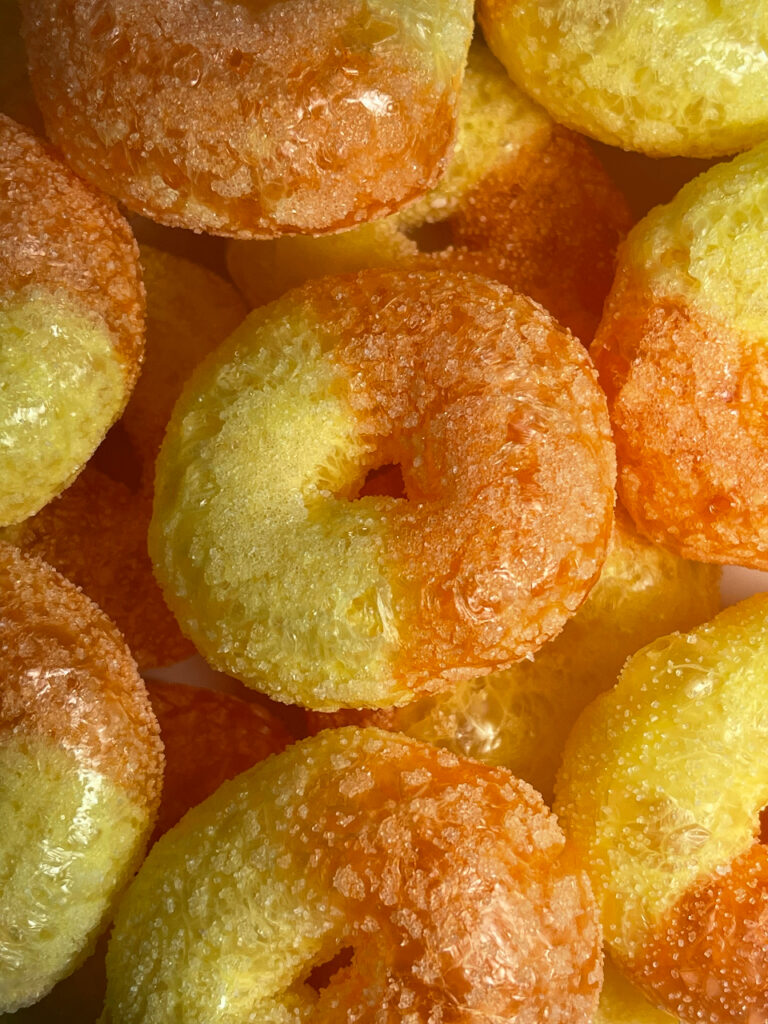 Peach Hoops
Gummy peach rings with a crunchy texture and a flavor straight out of an orchard.
Watermelon Tootseeze
Watermelong taffy, but unlike anything you've tried before; imagine the first time you had saltwater taffy, only better.